Welcome to Rifugio San Marco
The hut is closed until June 2024.
Please contact us for more informations and reservation under info@rifugiosanmarco.com.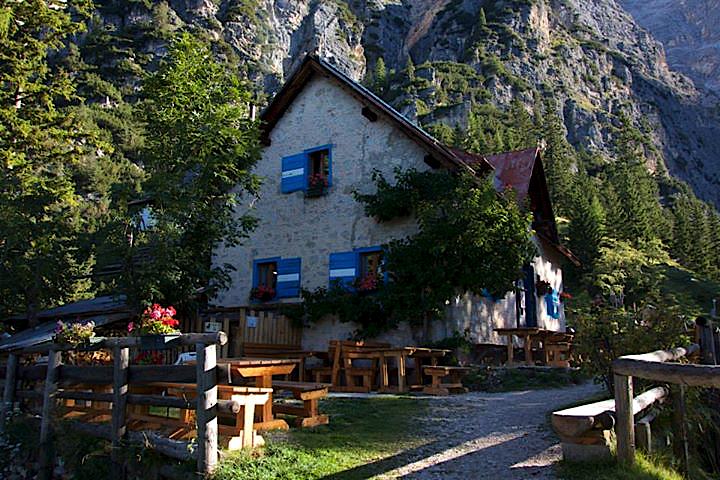 The Rifugio San Marco Hut is located in a beautiful spot in the eastern dolomites on the mountain Col de chi da Os (at 1.823 m). Available dolomite high routes: 3, 4 and 5.
The mountain groups Antelao, Sorapiss and Marmarole are near by. Our hut is an excellent starting point for reaching the summits of the Antelao, Sorapiss, Torre dei Sabbioni, Belpra, Croda Marcora. NEW: The surrounding of the Marmarole Group is a new exciting hiking tour proposal. We can organize for your group this special tour through one of the most impressive regions in the dolomites. Ask us for details.
The area was declared world heritage by the UNESCO.
The Rifugio San Marco is one of the few huts still in the original state of 1895. The comfortable and homelike atmosphere makes it the first choice for many climbers.
From San Vito di Cadore to the refuge you enter via the forest road that from the ski area (Baita Sunbar), reaches first the cableway of the refuge, then continuing in 30 min. for steep path up to the top of the Col de chi da Os. Take the Path 226.
Another possibility is the path 225 that from the town of Chiapuzza takes you in a couple of hours directly to the refuge through a steep and wooded path from which you can admire the immensity of the south face of the Croda Marcora. You can park in the area of the Chiapuzza sports field near Lake Mosigo.
Tania Ossi will help you in all questions for your trip. Don`t hesitate to write us an email, or call us for details.
 We speak Italian, German and English.
Edi Pompanin is also a Mountain Guide, who can organize Hikes for you.
Contact for Reservation and Booking
Tania Ossi and Edi Pompanin
Via F. Ossi 16 I-32046 San Vito di Cadore BL
info@rifugiosanmarco.com
Home
Tel. / Fax +39 0436 9146
Rifugio
Tel. +39 0436 9444
Cell. +39 339 3802505 /
+39 335 8165066
info@rifugiosanmarco.com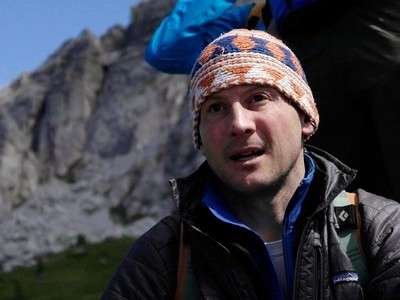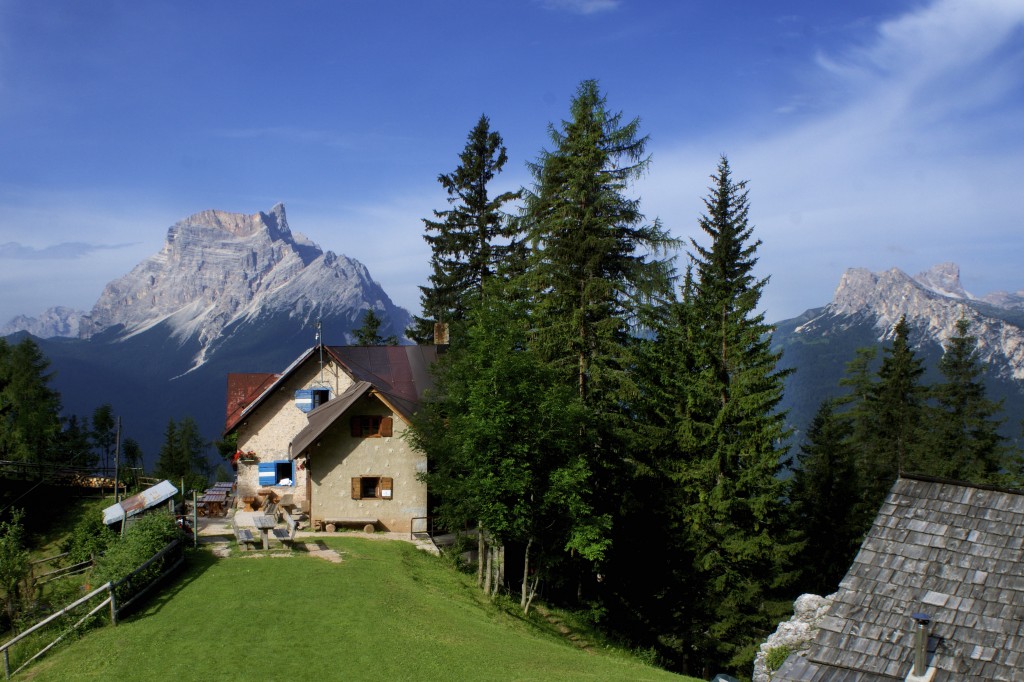 Historical photos of Rifugio San Marco.
Opening 1895