Alta Via Amelia
Start of "Alta Via Amelia" is Rifuigio San Marco.
Alta Via Amelia is inspired by the English novelist Amelia Edwards who travelled through the Dolomites in 1872, when tourists rarely visited these majestic mountains and secluded valleys. Her book, Untrodden Peaks and Unfrequented Valleys, introduced the astonishing beauty of the landscape to many foreign travellers.
Amelia's writing shows how her feelings were uplifted by Nature – the 'mountain spirits' of the Dolomites. She also wrote about the kindness and humanity of the people she met – the 'human spirits' of the Dolomites. By following Alta Via Amelia our emotions remind us that the Spirits of the Dolomites remain unchanged.
Alta Via Amelia Foundation route has 30 stages; it is over 400 km long and involves 10,000 m of ascent. On 20 stages there are Variants with more challenging vie ferrate or historical interest. It is also possible for experienced mountaineers to climb the 10 highest mountains in the Dolomites by adding extra days (Extensions).
Alta Via Amelia follows Amelia's itinerary from Cortina to Siusi (Seis) crossing all the main mountain groups in the Dolomites using well-marked paths through the peaks that she admired from the valley below. Because Amelia made three round trips, one from Cortina and two from Caprile, the trek consists of four sections that may be spaced apart, or completed at different times.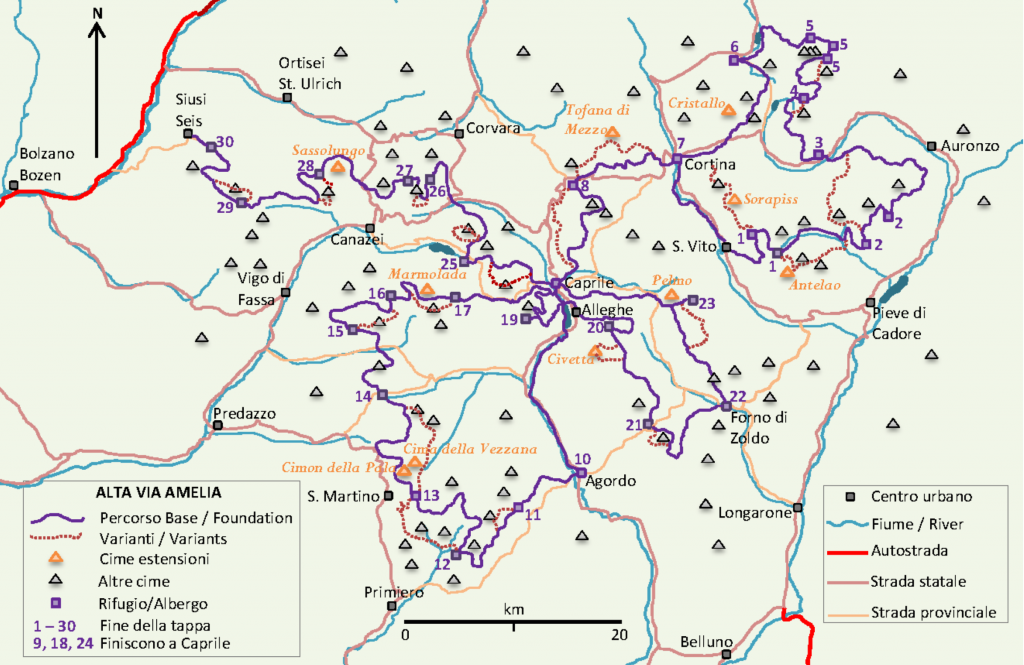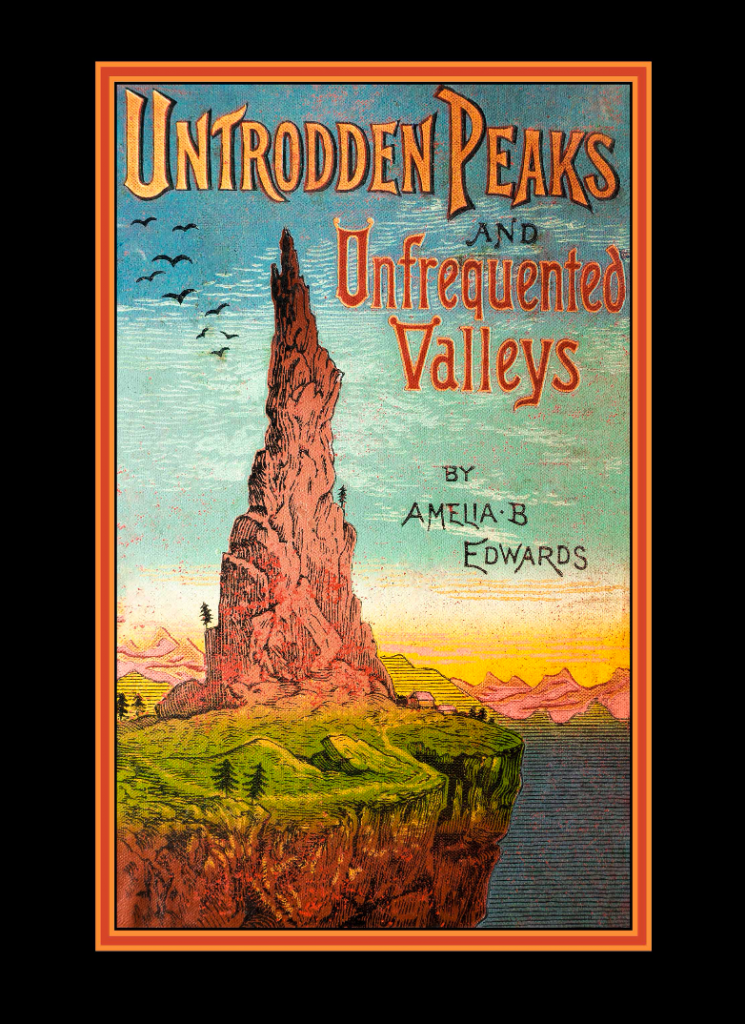 In her book, Untrodden Peaks and Unfrequented Valleys, Amelia Edwards tells the story of her astonishing adventures through the Dolomites during the summer of 1872.  It was not only the improbable journey in a bygone age that amazed us but also the incredible illustrations drawn by the author herself that both excited and incited us.  Rocky needles and tall towers soaring into the sky topped massive peaks with overhanging rock faces.  These were mountain crests to excite our wildest imaginations, more like pictures from a fairy-tale book than a travel journal.  Before the evening ended, Amelia had incited us to visit the Dolomites to discover if these mountains were really so fantastic and, if so, could we climb them?